BIZ ECOVOLT GT
Buford, GA Karting
Experience the adrenaline rush of our electric go-kart races with instant acceleration as you put the pedal to the metal around hairpin turns, up and down elevation changes, and long straightaways on our indoor climate-controlled tracks.
At our Buford facility, we feature the best model of electric karts in the industry, the BIZ KART Ecovolt GT. These karts are powerful, ergonomic, safe, and environmentally friendly plus pack enough torque to take you all the way to victory lane. For our younger drivers, we feature the BIZ electric junior karts that will provide all the heart-pounding thrills your little one craves!

Our Buford, Georgia location also features Mini Mario karts for drivers 4-7 years old!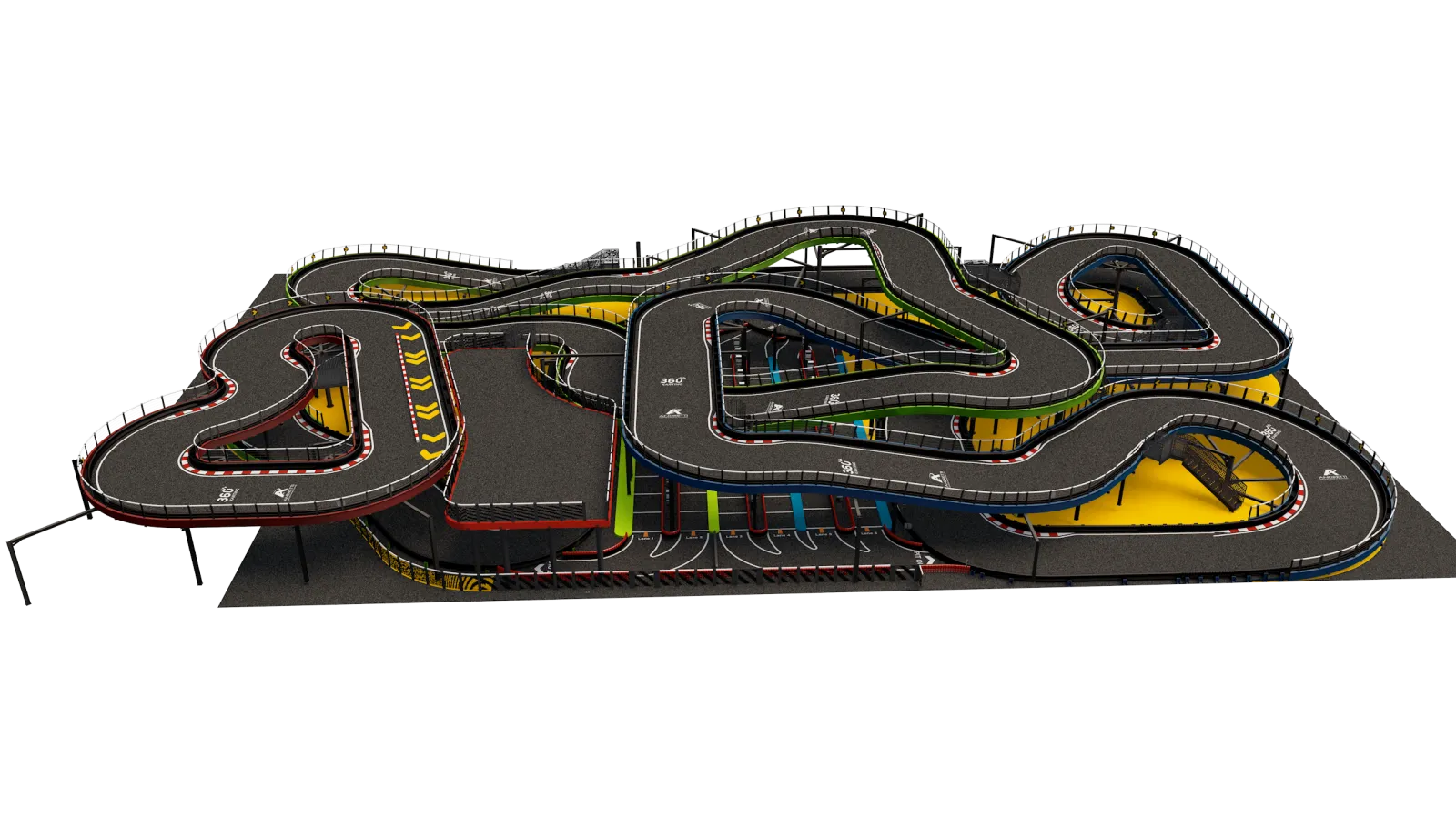 Mini-Mario Track
Banked Semi-Oval
Experience over 12 feet of elevation changes in this wild turn.
Spiral Up
Climb over 7 vertical feet through this dizzying 150° turn.
Dog Leg
Chicane
TRACK 1
Maximum Elevation over 17 feet.
SuperTrack Connection (Ground Floor)
TRACK 2
Maximum Elevation over 19 feet.
Off Camber Corner
Over-Under Spiral Down
High Speed Sweeper
Spiral up
Climg over 10 vertical feet through this insane 225° turn.
VIP Members
ANDRETTI VIP MEMBERS GET UP TO 20% OFF KARTING, ARCADE AND ATTRACTIONS PLUS 10% OFF BOWLING!

**If you are under the age of 18, your parent or legal guardian must fill the waiver out for you, but does not have to be present during your entire visit of the facility.